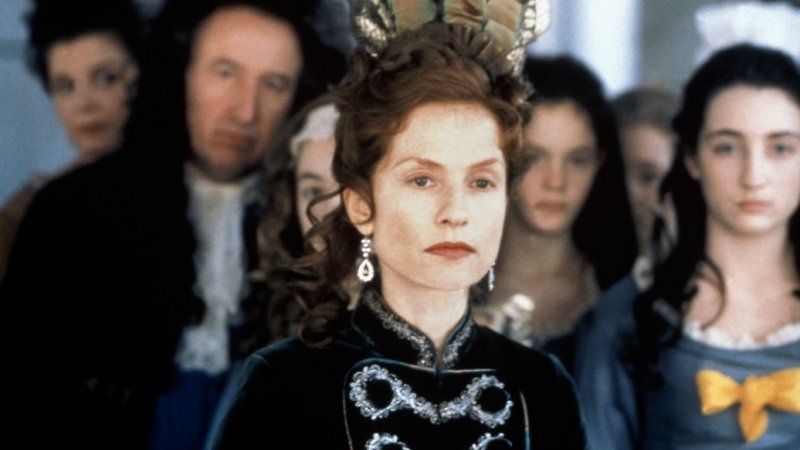 This striking, wryly intelligent addition to the lavish tradition of French 'heritage' cinema draws on the intriguing, extensively researched story of a seventeenth-century school for young women. For all its splendid costumery and trappings, Saint Cyr burrows remarkably deep into the period to achieve close imaginative identification with its two spirited young heroines.
Under the patronage of Louis XIV, to whom she was secretly married, courtesan Madam de Maintenon set up a boarding school for the girls of impoverished noble families at the abandoned military fort Saint Cyr. The hell-fearing Maintenon saw the school as a chance to atone for the sins that lead her into the royal bed.
The girls are promised a future of independence and emancipation, while being shielded from the temptations of the world outside the battlements. When a performance of Racine's Biblical tragedy Esther awakens intense passions within the girls and brings lecherous attention from the men of Versailles, Maintenon realises that she has formed her charges in her own image. The realisation drives her and the school into a state of religious hysteria. Described by its director as 'Full Metal Jacket in petticoats', Saint Cyr portrays the subsequent implosion of this rigidly indoctrinated but deeply confused community.
The fate of Saint Cyr is told through the story of two young students, Anne de Grandcamp and Lucie de Fontenelle. Mazuy draws remarkable performances from her young actresses. Nina Meurisse portrays an innocent Lucie naively devoted to Maintenon, whom she reveres as a mother and a spiritual guide. Morgane Moré impresses as Anne, who rebels in rage and anger and understands that the freedom they were promised as children is an illusion. As the imperious Maintenon, Isabelle Huppert, is once again, spellbinding. — MM