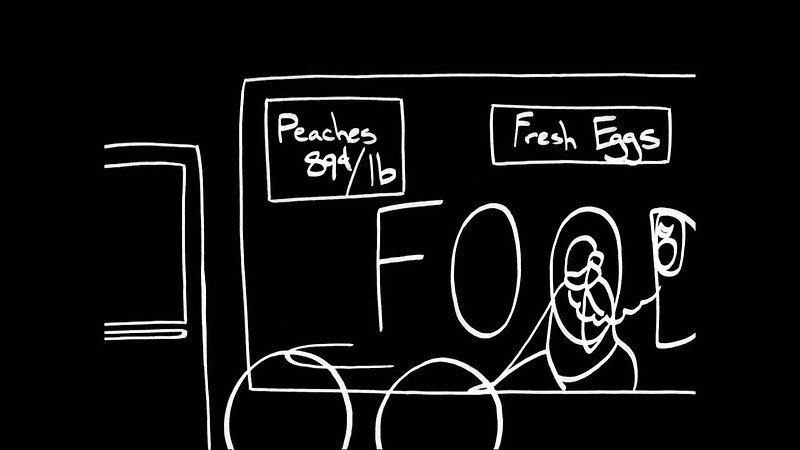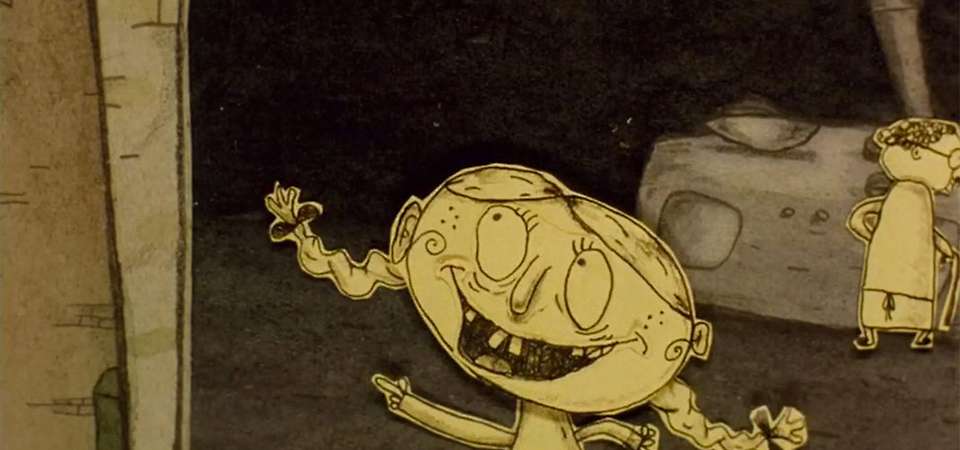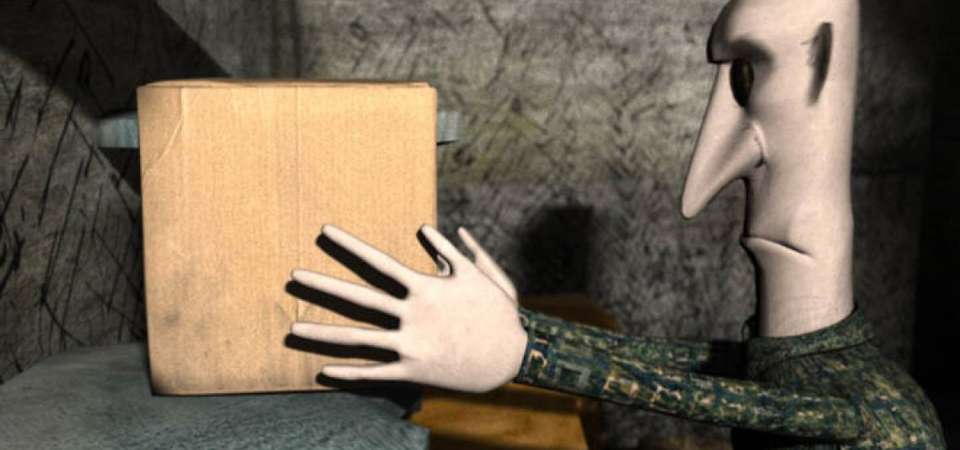 Welcome to the world of animation in all its glory. While many very fine films are stunning arrangements of bits and bytes, animators are still using the full range of traditional techniques to bring their visions to life. Diversity is a cornerstone of the programming philosophy behind Animation Now! as this collection of hand drawn, puppet, scratched-to-film, cut-out and computer animated films surely proves.
Jazz, cross-country cycling and unrequited love. A near perfect synchronisation of sound and image. Drawn in thick, sensuously rounded white lines against a black background.
How many times can somebody make the same mistake – a recurring nightmare. An outstanding example of a fully formed 2D environment, richly coloured, imaginatively designed and whimsically detailed.
A surreal exploration of construction accidents and those who watch them, with some penetrating observations on 'reality TV' thrown in for good measure. A strange menagerie of characters rounds out this bizarre experience.
Screamingly funny. Why do babies cry? And how the hell do you stop them? The impeccable pacing of this film takes the viewer on a roller-coaster ride through a catalogue of worries that bedevil a baby's universe.
Wandering through a new town, a stranger comes to realise that his mouse just isn't going to cut it compared to all the other pets.
A girl's simple journey of discovery against an industrial townscape of intricately silhouetted detail. Much of the environment depicted in this film has been created from the simplest of found objects.
The poignant correlation of a handmade clock and an old man's fate. This film features some of the most intricately detailed models seen in an animated film for a long while. The story is a gentle blend of science, handcraft and family history.
Sometimes we bend the world to suit ourselves – mostly it works the other way around. A study in animation fluidity showing the myriad twists, turns and morphs that are the stock in trade of the artform. Composed for the first day of the new millennium.
Animusic – Pipe Dream
2000
Imagine the most incredibly detailed machine dedicated to creating percussion 100 different ways. Imagine perfect synchronisation. You won't believe your eyes and ears.
Uniquely textured and styled. A man is swept into the flow of anonymous humanity. This increasingly visceral stream surges relentlessly to an explosion of the world that has absorbed him.
The master of the US indie scene returns with this David & Goliath battle featuring a blade of grass and a parking lot attendant. These drawings and characters could only have come from Plympton's hand.
Metamorphoses of patterns and geometrical forms scratched directly onto black film, all set to drum and trumpet music. One of the most expressive and sustained scratch films created in recent times, it approaches the status of masterpiece.
A normal footpath and an enchanted forest separated only by a high wall – the ingredients of one boy's big little adventure. Delicate lighting, considerable depth of field and sensitive use of black and white camera work make this a most engaging film.
A manic, hilarious romp through the travails of a family blessed and then ravaged by the curse of alien impregnation. Vivid, rich colour and a simply brilliant design create the most delightful townscape. Barker uses every tool in the animator's handbook to take the viewer on a wild, swooping ride through it.