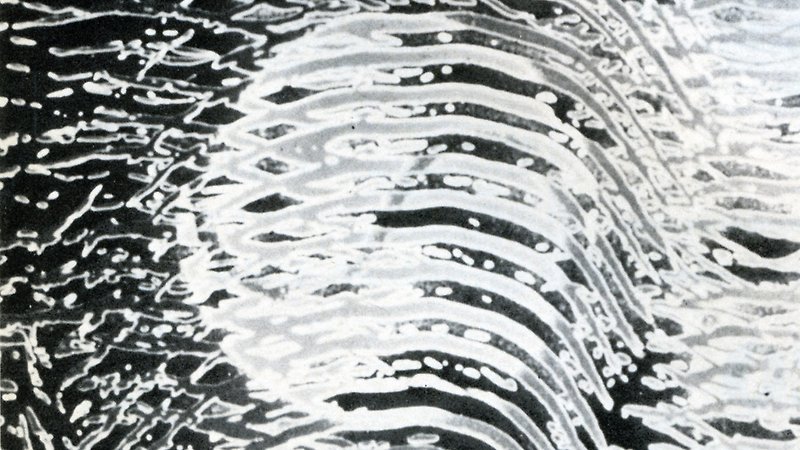 Color Cry - Films by Len Lye/Music by CL-BOB
2002
Len Lye, filmmaker, kinetic artist, painter, writer and theorist, is an endless source of inspiration to creative New Zealanders and here is terrific evidence. Lye's scratch films and animations have always pulsed to his love of music. Performing their exciting and richly varied new jazz score, and screening the films on several layered screens to amazing effect, musicians CL-BOB make Lye's familiar films dance in new ways. When in New York Lye would take his films to his local jazz club, the Five Spot, where avant-garde musicians would improvise with the images. It's easy to imagine that he'd have got a kick out of what he'd see and hear at the Wintergarden this July.
The members of CL-BOB have had a fascination with the work of Len Lye since first being exposed to it at the Govett-Brewster Art Gallery in New Plymouth while on tour in 1995. The striking images in his films and the wild spirit in his sculpture, together with his love of jazz music, have had a profound effect on the band. CL-BOB boasts two critically acclaimed album releases, Stereoscope, winner of the Best Jazz Album award at this year's Tuis, and their début, CL-BOB. Colour Cry has evolved from their show Scratch which premiered at the Wellington Fringe Festival in March 2002. — BG
"…an amazing evening of film and sound. Lye's love affair with motion pervaded the eight animated pieces that danced across the screen to the music of tight-knit, jazzed-up CL-BOB. His short films were made for the music. Their hallucinogenic images and kinetic crackles of motion induced wonder in the viewer, and the music complemented the films, creating an experience not to be missed. Lye's films have a profound immediacy that translates well into the new millennium – there seems to be an eternal struggle between light and dark throughout the films, geometric juxtapositions of colour and shape bounce around the screens like enraged genome maps.
Not enough can be said about the talents of CL-BOB – their accompaniment shone as brightly as any of Lye's phosphorescent visions. A five-piece band with virtuoso skills and well-choreographed arrangements, their sensitivity to the films made the two mediums inseparable. This was a visual delight and a gourmet feast for the ears. Lye's art lives on (perpetual motion in realization) and CL-BOB are spreading the word." — Grant Cook, Capital Times
CL-BOB gratefully acknowledge the support of Creative New Zealand, the Len Lye Foundation, The New Zealand Film Archive, and the Fringe New Zealand Kakano Fund.
Introduction (Music: Penile Plesmograph, Cournane), Color Cry (USA, 1952, Music: Improvised), Particles in Space (USA, 1979, Music: Raewyn [Bowden]), Swinging the Lambeth Walk (UK, 1939, Music: Psyion [Olsen]), Rhythm (USA, 1957, Music: Greed [Bowden]), Colour Flight (UK, 1938, Music: Vesala [Cournane]), Free Radicals (USA, 1979, Music: Shallop [Bowden]), Tusalava (UK, 1929, Music: Tusalava [Cournane]), Intergalactic Space Theft (Bowden), Tal Farlow (USA, 1980, Music: Inspector X [Williamson]).