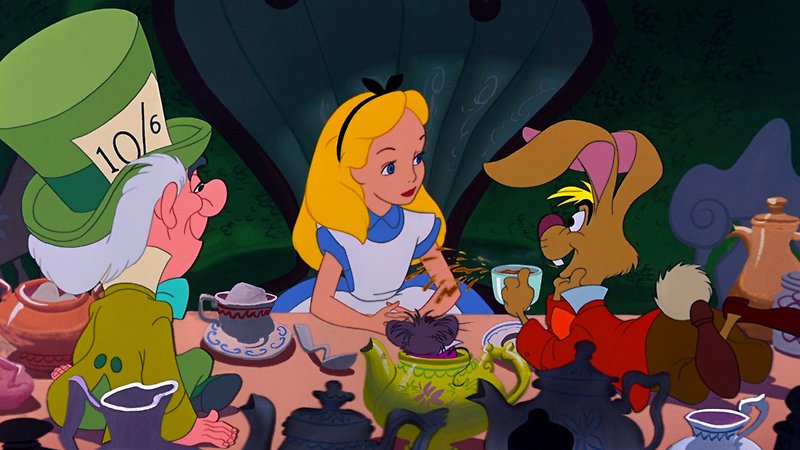 Disney's Unseen Treasures
"Can there be such a thing as 'unseen' Disney? If you think you've seen it all, Disney's Unseen Treasures will surprise you. Like the scene from Snow White they said was too scary for youngsters to see; the original trailer for Bambi, which pitches the film as a love story for adults; and Clair de Lune, Fantasia's legendary lost child, rescued and brought home 56 years after it was created.
"The exciting programme of recently restored behind-the-scenes footage, live action tests, animation pencil tests, trailers, newsreels and forgotten animation shorts spans the years 1929–1950. Some of these films have not been seen since their first release a half-century ago. Others were not intended to be seen by the public. And some were never even completed.
"If we had made a trailer for this show it might go something like this:
"SEE! vintage Mickey, Donald and Pluto in ephemeral films like Mickey's Surprise Party, The Volunteer Worker and A Feather in His Collar.
TAKE! A Trip Through Walt Disney Studios – not the Burbank lot – the original Hyperion plant in 1937 while Snow White was in production.
LEARN! the truth about rotoscoping behind the scenes of the Pinocchio live-action shoot.
GASP! at the scene from Snow White they said was too scary for youngsters to see.
LAUGH! as Walt Disney himself trades wits with Merlin Aylesworth, the humorless chairman of RKO Pictures in the newsreel outtakes Mickey Mouse Signs Up.
EXPERIENCE! firsthand how it was done in the Golden Age of animation by contrasting the pencil animation reel of Pluto's Judgement Day with the final product.
SING! your heart out with Mickey and the gang with Minnie's Yoo Hoo!
MARVEL! as Walt Disney and Salvador Dali meet for Destino!
THRILL! as Danny Kaye meets the weavie-weavies in Ub Iwerks' unused ending for Up in Arms.
And speaking of trailers, the way in which classic Disney animation was sold may surprise you. Walt himself pitches Snow White, while revealing nothing of the animation in the world's first feature length cartoon, and The Three Cabelleros is described as combining live action and animation for the first time ever (but only if we forget Alice in Cartoonland!) — Animation Magazine
Scott MacQueen, presenter of Disney's Unseen Treasures is Senior Manager, Library Restoration for Walt Disney Pictures and Television, having restored and preserved several hundred titles in his decade with the studio. A graduate of New York University, he worked as a line producer and assistant director before entering the preservation field in 1991. He has written on film history and restoration for American Cinematographer, The Perfect Vision, Cinefex, Animato!, The AMIA Journal. He was a consultant on Photoplay Productions' D.W. Griffith: Father of Film, and co-wrote and produced the documentary The Opera Ghost for Universal Home Video's release Phantom of the Opera. His audio commentaries for classic DVD releases include Fantasia and Bride of Frankenstein. Mr MacQueen is a 1997 Anthology Film Archives Film Preservation Honoree, and was honoured by ASIFA-Hollywood at the 2001 Annie Awards for Special Achievement in Animation. He is a member of SMPTE, the Directors Guild of America, and the Association of Moving Image Archivists.
While in New Zealand Scott will also present Disney's beautiful colour restorations of Gone to Earth and Nothing Sacred.