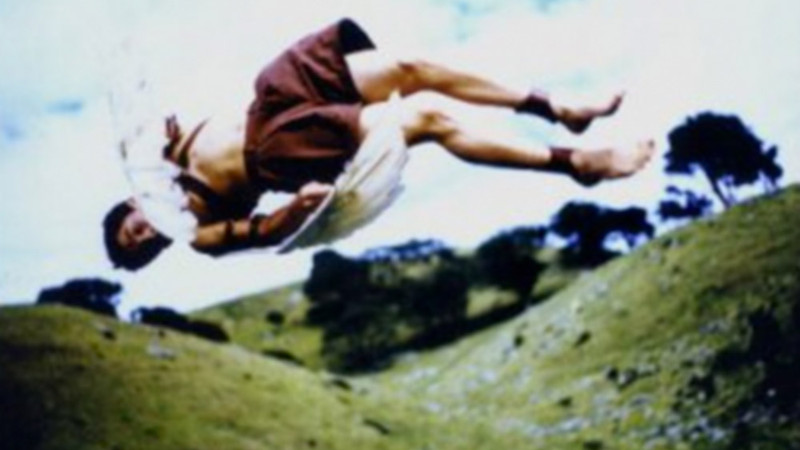 A celebration of classy collaborations between choreographers, dancers and directors in dramatic, experimental and documentary films.
Movingly evocative in its representation of signs – the language of the deaf, the language of dance – this exquisite performance soars.
Drawn from the retrospective Limbs' stage performance Poi, an elegant exploration of primeval Aotearoa New Zealand. Music by Jack Body.
82-year-old Shona Dunlop MacTavish coaxes energetic performances from her eager charges at the Dunedin Dance Theatre.
From vaudevillian courtship to the pleasures of companionship in old age, a couple dance through six decades of a relationship.
This documentary captures the music, colour and magic of the gathering.