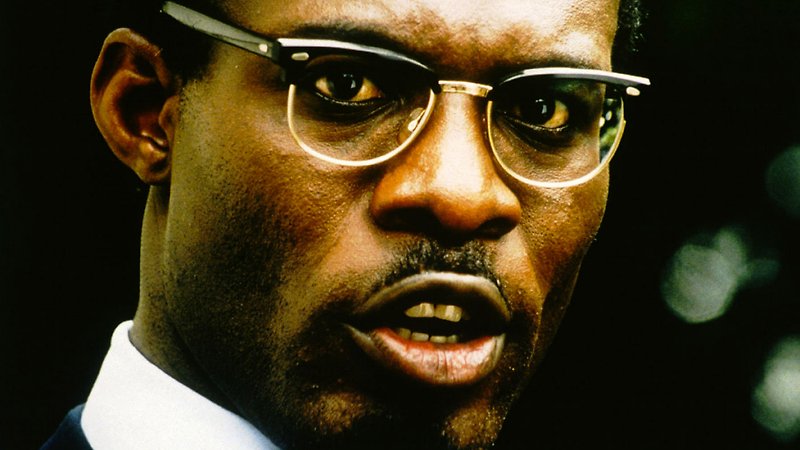 "Mr Peck's engrossing, fleet biographical feature shares the driven efficiency of its protagonist, Patrice Lumumba (Eriq Ebouaney), who barreled through his brief tenure as prime minister of Congo with a compulsion to accomplish. His initiative is a terrific motor for a movie, and Lumumba's determination to do what's right, coupled with the horrific end of his life, only adds juice to the engine.
Lumumba starts in 1960 with its hero, his eyes yellowed with exhaustion and resignation, on the way to his fate. It then jumps back a few years to the beginning of his political career. The wholesale change he helped bring about, the insurrections that forced the hand of Belgium's King Leopold II, who then ruled Congo, went beyond anything he might have dreamed and feared.
The film refuses to lay out Lumumba's life in traditional, corny terms by presenting a lengthy and unwieldy history lesson and then groveling for audience sympathy. Instead Lumumba vaults through his radicalization and the track that led this former civil servant and beer salesman to leave his angry stamp on the world. Mr Peck loads the picture with information, but at a breathless pace...
It's a flat-out thrill to see a movie about African politics that doesn't condescend to audiences by placing a sympathetic white African at the center. Mr Peck makes no plea for crocodile tears; his ambitions are as wide and encompassing as those of his subject. He's out to make a film that exposes the ugliness of cold war politics and knee-jerk imperialism. The movie's view is that Lumumba was sacrificed to stop African independence. His enemies used the hollow, well-meaning guise of stamping out the Communist threat. And Lumumba lets neither the United States nor the United Nations off the hook: it implicates both in his assassination. The irony is that Congo remains embroiled in overthrow and turmoil, the bleakest Pandora's box ever to be pried open…
This is a movie about chaos and regret, focusing on the unleashing of forces greater than any one person could hope to handle and the carnage, however necessary, left in their wake. Mr Peck's gambit works, and the result is a great film and a great performance." — Elvis Mitchell, NY Times