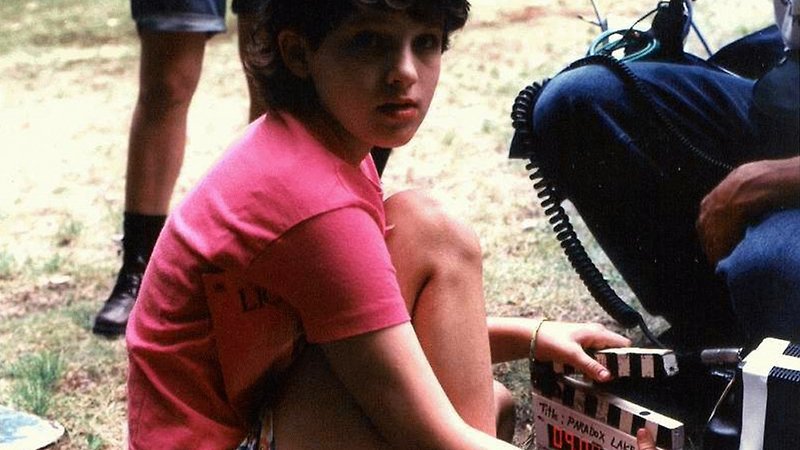 "Paradox Lake opens with MRI pictures of the human brain that look like satellite pictures of the surface of a distant planet. Przemyslaw Reut's arresting new film… weaves together drama, documentary and experimental video techniques [much of it was shot on Super 8 and 16mm]. It also has some of the haunting otherworldliness of science fiction. The world it explores, with impressive sensitivity and imagination, is the world of autism…
'These kids will change your life,' remarks the director of the agency that runs the camp, in upstate New York. This is no less insightful for being something of a truism. Matt, a young New Yorker, comes to work at the camp after encountering a young autistic man on a Times Square subway platform. Quiet and a bit sickly, Matt seems to be at loose ends, and he may see his new job as a means of injecting some structure and connection into his life.
The job is far from easy. The campers, whose ability to communicate is severely hampered, and who are prone to repetitive, ritualized behavior, are challenging enough, but so are Matt's co-workers. One of them, a brusque, heavy-set fellow named Ernie, becomes Matt's nemesis after they argue repeatedly about how to handle their charges. Ernie's tough, streetwise behaviorism clashes with Matt's softer, more relaxed approach. In the meantime, a brief romance between Matt and Rachel leaves bad feelings in its wake.
These small dramas are presented in a low-key, naturalistic manner. Mr Reut uses a hand-held super 16-millimeter camera to give his scenes a raw, furtive feel. As the summer progresses, Matt becomes fascinated with a 12-year-old girl named Jessica, a camper who perceives the world as an intricate rebus, a crossword puzzle made of objects, words and stories. Matt begins to participate in Jessica's private games, infuriating Rachel, who is the girl's designated caretaker.
In exploring the link that forms between Matt and Jessica, Mr Reut switches to digital video, manipulating the color and texture of the video images to give them a hallucinatory intensity. This may not be how the world looks through autistic eyes, but we feel, like Matt, as if we are on the brink of a new, inexpressible understanding of how it might appear. By the time the story has arrived at its surprising climax, we have been awakened to a new appreciation of the brain and its mysteries. But perhaps putting it that way is too detached, too abstract, for the power of Paradox Lake comes from the way it locates these mysteries in a set of vivid, difficult human relationships." — A.O. Scott, NY Times