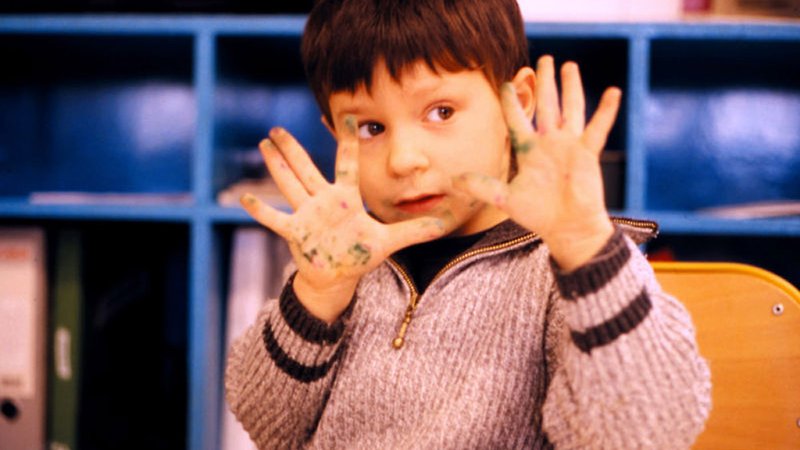 To Be and To Have
2002
Etre et avoir
"A well-crafted documentary that, in terms of image-boosting, does for the one-room schoolhouse what The Seven Year Itch did for subway grates, To Be and To Have follows an academic year in the lives of a dozen youngsters, aged 4–10, who are taught every subject, from math to gym, by a single dedicated teacher. Any negative stereotypes viewers might harbor about education in rural communities are sent packing by this magnificently lensed and cumulatively touching account from documaker Nicolas Philibert (In The Land of the Deaf).
From the low-key comedy of two 4-year-olds doing battle with a photocopier to a 10-year-old expertly driving a tractor, the picture obliterates any preconceived notions about farming communities being backward or disadvantaged. The schoolhouse serving a village in France's Auvergne region is both cozy and modern, outfitted with a wood-burning fireplace and computers. In fact, it's difficult to imagine a more supportive and practical foundation in formal schooling than the one these youngsters receive.
The major asset is Georges Lopez, a soon-to-retire teacher whose patience and common sense are a subtle yet constant inspiration. At the picture's start, the elements outside are hostile; inside, the lone instructor is stern but unfailingly caring. Coloring drawings, making and flipping crêpes, even sledding in the woods are all part of the curriculum…
Lopez, 55, has been a teacher for 35 years – 20 of them in this school. In an interview an hour in, he reveals his farm-laborer father's dearest wish was that his son should grow up to be anything but a farmer. Lopez determined early in life that he enjoyed the process of helping others learn, and he's never grown tired of his calling. A scene where he chokes up in the doorway once the kids have left for the summer is incredibly moving.
Overall, the picture reflects the sheer beauty of two professionals doing their jobs – a teacher teaching and a documaker documenting. This is the kind of project that's increasingly being relegated to DV, but Philibert proves that celluloid can be incomparably richer in the right hands. Charting the passing seasons with a brief but eloquent sampling of local vistas, he communicates an indelible and slightly surreal sense of place." — Lisa Nesselson, Variety