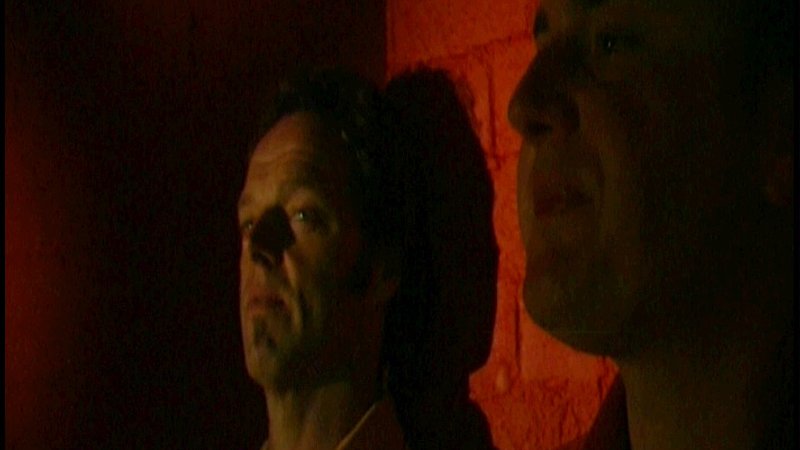 From dusk til' dawn on K Road, debut director Amarbir Singh's digital feature captures the woozy horror of a best-forgotten night out. Production company Rice Digital describe themselves as a 'creative team of filmmakers from various backgrounds' who favour digital media as a form of expression 'as it can treat the camera as a roaming audience member capturing a scene, as opposed to actors performing for a camera setup'.
So we're roaming the bars, takeaways and brothels, encountering several night-lifers, none of whom turns out to be what they first appear or pretend to be. The most fully explored character, an amiable young Sikh taxi driver, begins the film expressing his optimistic view of the opportunities New Zealand provides. He spends the rest of the night demonstrating just how wishful those views are. His excursion away from the strip, to a home in the suburbs, is the film's most original foray into pseudo-documentary revelation.
Meanwhile two old mates get together for a drink and a few rounds of pool. As the beers flow they peel back layers of betrayal, hostility and sexual one-upmanship. A woman in the bar mistakes the intensity of their interaction for enviable closeness and sidles up. A good samaritan, recovering from a recent break-up, offers to help out a crippled and bitter ex-cop. A prostitute's bad night is made that much worse by her obsessively watchful boyfriend.
The semi-improvised nature of the project encourages conflict not resolution and gives the talented cast ample opportunity for charged performances. The female characters generally have it together in 1nite, while the men, sorry bastards, all head for melt-down.
Cristobal Araus Lobos's superb camerawork pulls the disparate strands together, and provides the ultimate, democratic sense of detachment from the diversity of personal disintegration on display. He dogs the characters, keeping close, in agile verite style, pausing occasionally to draw back and admire the glowing miasma of wet streets, headlights and neon. As 1nite becomes 2day, and the characters crawl off into the dawn, the camera, immobilised, like the last lonely sign of intelligent life, waits for a subject. — MM/BG