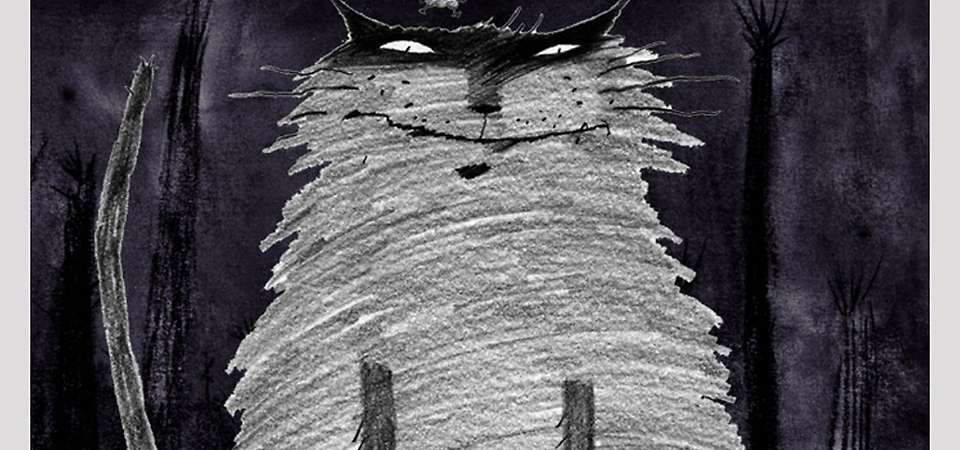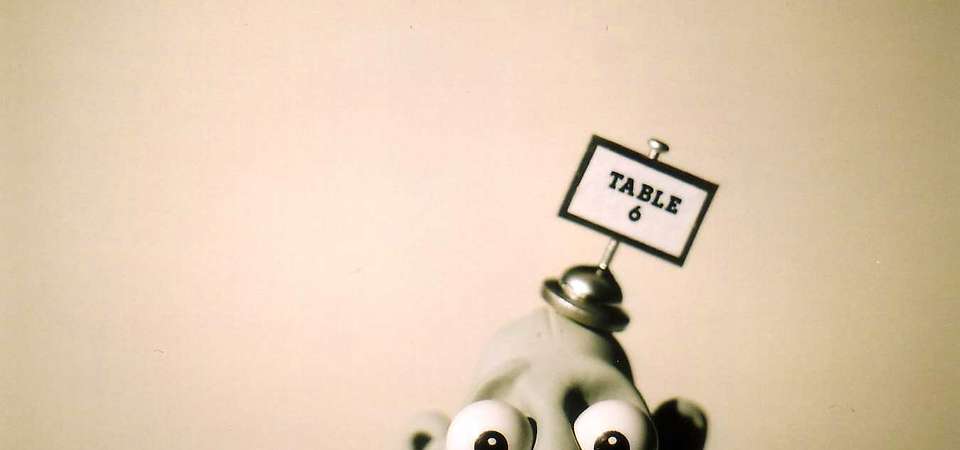 Another year, another bountiful crop of diverse and endlessly fascinating animation. Insane doctors, envious bugs, stark political statements, lonely beekeepers and classic jazz provide some of the inspirations for the films in this year's collection. Computers helped make some of them but the world of animation draws to it those skilled in the use of clay, oil paints, felt pens and even car-bog to prove that – once again – the rumours of the demise of hands-on animation are greatly exaggerated. — MT
An understatement of Shakespearean proportions. Not everything is as it seems in this mental asylum. We are delighted to be able to open this year's Animation Now! with such an accomplished local film.
A totally beguiling little tale about a lonely little parasite pondering what all the beautiful, high society bugs might be up to, under the full moon.
A beautiful, ethereal film in which the village gas lamp lighter – a cat – meets a giant flying golden fish. Exquisite design and a wonderful colour palette give this film a very painterly feel.
A man and his surroundings begin to lose their natural form and character until all that is left is just a shell – a mere glimpse of what had once been. Drawing deeply on a variety of artistic styles, this film uses every inch of the screen for bold effect.
A gorgeously rendered, poignant story of an old, lonely beekeeper surrounded by the beauty of nature and the emptiness of life's lost treasures.
Demented, over-caffeinated images of home maintenance and child raising. Mayhem to the last drop.
An alternative creation myth – or not. What happens when a creator loses control of his creations and they begin to obey their own will. An intricate world of connecting lines and fine balances begins to unravel fast before our eyes.
Art and sport meet as we witness a simple soccer match recreated in gorgeous, living, breathing oil paints.
Superb camera-less animation, a perfect synchronisation of sound and vision. A visual feast set to an all time jazz classic. Immaculately synchronised to Dave Brubeck's near perfect rendition of the classic 'Take Five'.
Pear, Florrie and the Bull
2004
The true story of two elderly sisters and their encounter with a terrifying bull. Beautifully crafted kiwiana.
And this year's Academy Award for best animated short goes to... Adam Elliot's latest stop-motion masterpiece. Some are born great, some achieve greatness, some have greatness thrust upon them... And then there are others. Harvie's misfortunes are never-ending, but he finds love, freedom, nudity and the meaning of life.