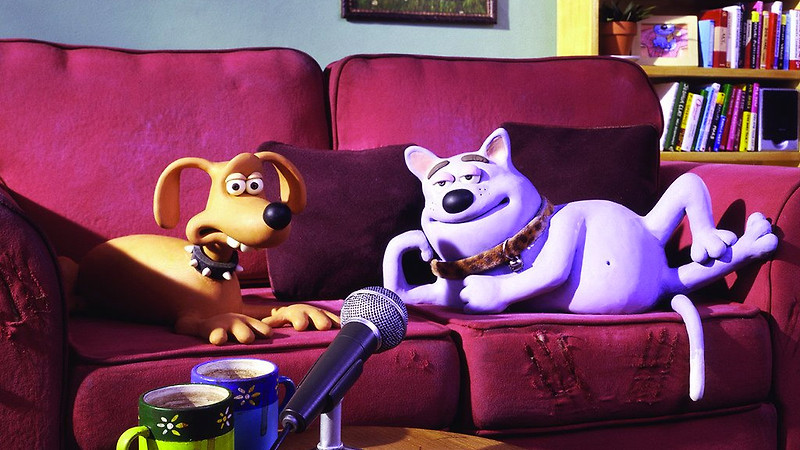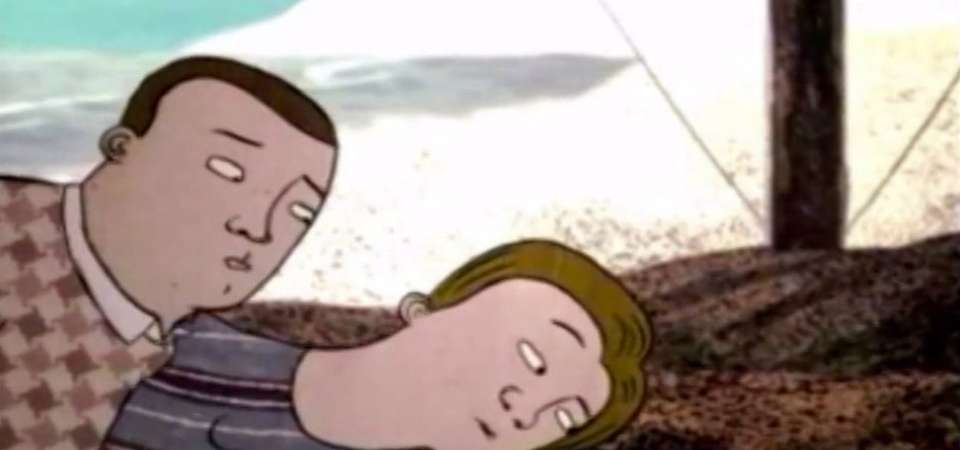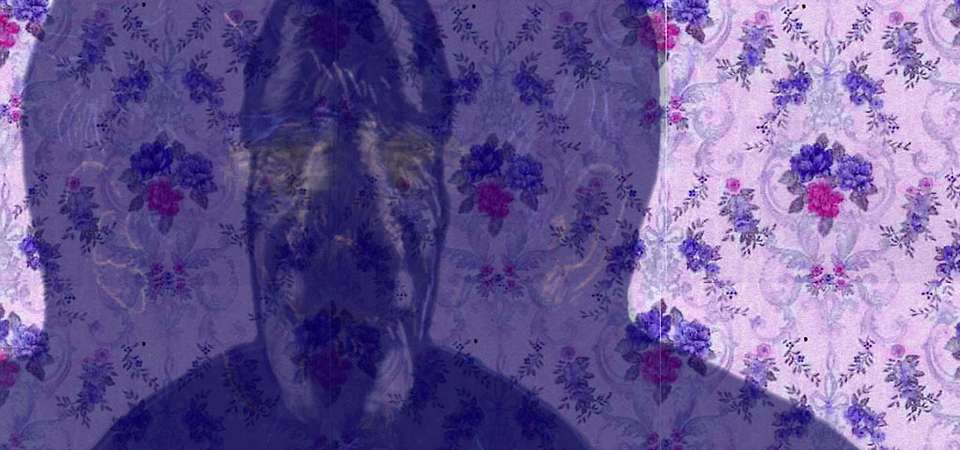 We could probably present one of these programmes every year – we usually consider it. But being suddenly accosted by Phil Mulloy's latest masterpiece in a dark room in deepest Germany really sealed the deal for 2004. The British know a thing or three about irony, nuanced and complex storytelling; and about how to find your tenderest funny bone, your tautest heartstring or the darkest corner of your imagination – sometimes all in the same film. Match all of that up with a community of animators superbly skilled in their craft and we wind up with more choices than we possibly have time to screen… so we've refined the year's riches to the following selection. This programme is not suitable for children. — MT
Creature Comforts "Cats Or Dogs"
2003
It seems like a good idea to start a Best of British animation screening with the latest Aardman release. Cats and dogs discuss the difference between cats and dogs. Consensus is thin on the ground but laughter abounds.
It would seem that the next son of God is going to be born to a fish 'n' chips shop owner somewhere in middle Britain. Just remember, you saw it here first.
One of those truly original, 'where-did-that-idea-come-from?' films. The strange little tale of a man with a giant head stuck between two cliffs – and the extraordinary efforts made to free him.
National Society for the Prevention of Cruelty to Children
2002
We don't play animated ads very often but this is one of the best we've ever seen. Effective, arguably confronting. The issue is real, thankfully one of the characters is not. 'Real children don't bounce back'.
The latest film from one of Britain's most accomplished animators. A telling, perhaps chilling, commentary on the process of growing old narrated by Sir Bob Geldof.
From the fevered pen and imagination of the maker of the much loved Spin Cycle Fling. A high-speed romp through the heady fears, tears and desires of wedding planning. Definitely not a film for those afraid of commitment or with a phobia of the glossies.
Bizarre and eerie in the extreme. A quiet, whispering glance into a dystopian future where the cross-contamination of genetic material has delivered a world of hybrid life-forms – some of which look like bits of us.
Lonely Boy – A Moving Portrait of Loneliness
2002
Imagine – if you can – living a life in which you are allergic to human touch. Imagine the yearning that would grow within you; imagine how even the crowded space of a commuter jet plane would seem like some sort of personal nirvana.
The unique, intensely intricate scratch-on-film style of Paul Bush makes a welcome return with this Middle Ages tale of fatherly obsession and forbidden love told in verse. Adapted from the 1918 short story, 'Father And Daughter' by Percy Grainger.
A disturbing film about a bad and broken 'best friend' complete with a horrifying twist. A challenging film which drills deep into the mindset of one member of the social underclass.
A 3D, highly imaginative version of the old fairy tale about a cow, the moon… and a very disturbed bee. Gorgeous, subtle sepia tones stand in contrast to the manic energy of the story and its characters.
One of the world's true master animators delivers the final episode of his Intolerance trilogy. Will the Zogs take over the Earth, will a pair of woman's knickers really be the catalyst for the destruction of planet Earth, are our neighbours all aliens? Mulloy's savvy mix of (apparently) rough animation style and razor-sharp political insight has never been more to the fore than here – nor more relevant.