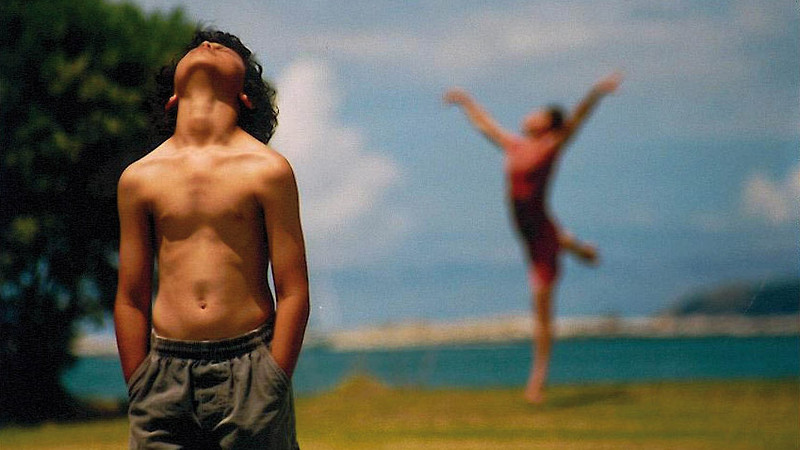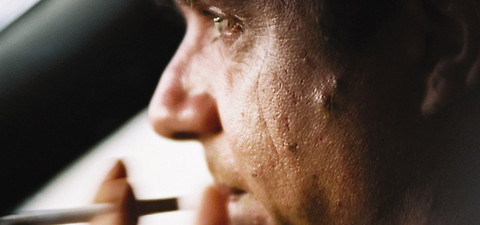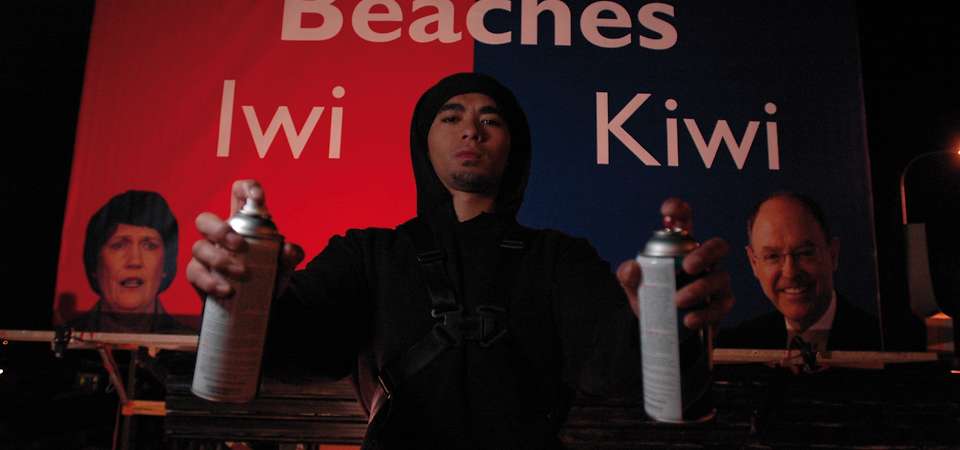 Only a handful of films each year get to support from the New Zealand Film Commission to produce 35mm screening print. Of this year's lucky few, the Moving Image Centre programmers judged these six the best. The year's selection is characterised by a boldness of vision in step with the tumult of the world beyond our shores. Films encompass dramatic themes of life, love, death and abandonment, but there is also scope for romance and forgiveness.
This politically charged first film follows a young tagger whose midnight marauding gets his younger brother in trouble with the cops.
Mother Nature gives no rest to the very wicked. Kiwi Gothic selected for Cannes.
A young woman makes a morbid discovery in a rural camping ground.
Wartime romance on the home front.
Fractured family relationship explored through dance. Spectacular.
Three axemen engage in an epic battle. Classic kiwiana.