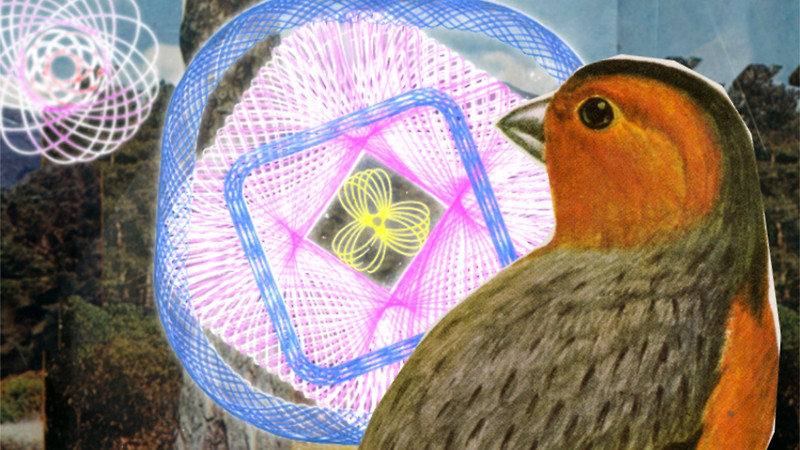 This selection brings you a fast-fire combination of 13 highly adventurous and thoughtful approaches to drama, animation and experimental film. From the melancholic to the deliciously satirical, this year's programme embodies the extraordinarily beautiful, poignant and often absurdly funny travails of human and alien conditions.
Fleshy shadow puppet hands unfold to become new bodies that emerge and merge with one another creating creatures that appear to be either reproducing, or eating themselves.
A young girl walks the borderline between the real and surreal into a dangerous world of gods and creatures.
The Birth of BrainFly
2008
A journey through and into Self, the constructed labyrinths of Ego, and the creative transcendence of the mind's physical limitations.
Lively, Lovely (and the rest)
2007
This very entertaining animation recalls a turn-of-the-century peep show.
A man turned workstation automaton struggles against the nine-to-five gambit of slow grinding time and system failures.
An unsettling drama set amongst industrial ruins as a lone night watchman is pursued by a mysterious presence.
Unorthodox My Balance Sheet
2007
An atypical caricature of typical workplace ecology, where the only way out is through the paper shredder and even the lunch room is a hazard.
Bulb follows one man's attempt to adjust to an ever-shifting environment where the simple twist of a bulb can have unexpected results.
A sweet, light-hearted animation that flies from the pages of a pre-war storybook. The Brunettes fly through the universe in an undersized rocket, passing ice cream clouds, giant cats and Ferris wheels.
New Educational Series – Canaries in Colour
2007
A delightful pastiche of images overlaid with a soundtrack of futuristic birdcalls. The pages flit and flutter like birds. Not just for bird lovers.
In a faraway fantasy landscape one small creature searches for a place to swing as buildings replace trees and cityscapes replace forests.
Spirited away on the thread of a tune, a young girl finds friendship and hope in a mysterious young man on the moon.
This improvised combination of images and soundtrack follows a night-time journey of two men in a car through dark streets.
Told through a combination of live action and two-dimensional illustration, Veil beautifully allegorises the choice between certain brutal truths and ignorance.