We Asked For It: Your Feedback on NZIFF 2018
Thursday 4 October 2018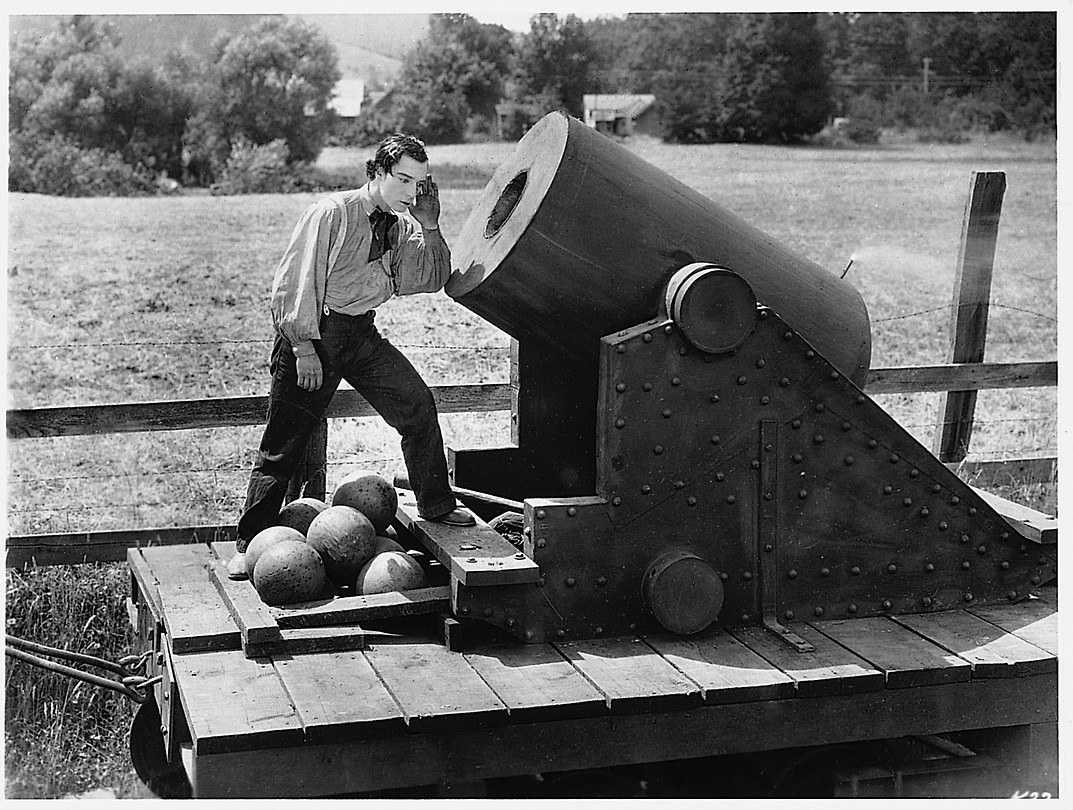 Thank you to the 3790 NZIFF ticket buyers who took the time to answer our annual questionnaire. We've compiled a digest below for your entertainment and edification.
Our work on NZIFF 2019 is bound to incorporate some of the suggestions you have made. The 98% of respondents who indicated the intention to attend again in 2019 have provided all the motivation we could ask for.

Some were extremely complimentary.
Programme: Asked what you liked about NZIFF, the most common reply was the variety and diversity of the films on offer.
Venues: The Civic, The Isaac Theatre Royal, Reading Cinemas, Hoyts Christchurch, The Embassy, The Regent, ASB Waterfront Theatre and the Petone Lighthouse all received multiple great reviews.
Website: the site and its management were both highly praised. What little criticism there was suggested that not all users are finding their way to the wealth of options it offers.
Ticketing: the on-sale date problems in Wellington remain an embarrassment in Wellington, and boy, do some of you love to lecture us about it, but in every other respect the capital's booking system lords it over the rest. It was, after all, custom-designed for our event. NOT being able to select your seat when buying multiple films online in Auckland remains a major frustration.
The buzz of the crowd and the atmosphere around NZIFF screenings were widely celebrated, though certain venues were deemed NOT to possess the vibe and to be fit only for teenagers. There were few comments at all about technical presentation, which we take to be a very good sign.
There were accolades for the poster, brochure and our descriptions of the movies. Admittedly, one respondent hated the "art-farty tone" of our write-ups, so we will strive to live up to the praise of another who congratulated us for "offering something different but keeping it real". That really was music to our ears.
Others were hoping for better
What can you say to anyone who called Leave No Trace "sh*t" or thought "the 2018 programme was the worst ever" or that "this year had a terrible selection of films?"


Numerous festivalgoers outside Auckland and Wellington look enviously at the larger programmes in the larger cities. Sorry about this, but there are economic realities an arts event dependent for 90% of its income on box office cannot ignore. The films that don't make it beyond these two cities (which this year provided 74% of our national attendance) are usually boutique items for which sales agents demand exorbitant fees. Fact is, if it weren't for NZIFF audiences in Auckland and Wellington, only a few of these films would be here in the first place. Look at film festivals in cities of comparable population anywhere in the English-speaking world and you might begin to feel less slighted by what we offer here in Aotearoa.
Meanwhile from Auckland and Wellington, we sometimes heard that the programme is too big. We don't apologise for the size of it, but we will keep trying to refine the tools on the website to direct you to the films that mean the most to you, and enable you to ignore the rest.
Many respondents want films in cinemas closer to where they live – and at session times that better suit their schedules. We know a lot of the evening sessions this year had late start times, thanks entirely to the two-hour-plus running times of the films we deemed suitable for the earlier evening slots. Let your filmmaking friends know you want shorter films.
There are always complaints about other people to make you shudder. (That warm NZIFF vibe does not embrace the late or the loud.) Our admonitory slides have been well received, even if one respondent admonished us to 'lighten up' on the admonishments. We guess there's little point in introducing a 'don't be late' slide. We do have latecomer zones in the bigger venues (when not fully sold). However few latecomers accept responsibility for their own tardiness, so being relegated to the back is usually interpreted as unjustified punishment, stoutly to be resisted.
Several respondents believe NZIFF should be a 'safe zone' providing trigger warnings about potentially upsetting film content. This is a tough one for us, as some filmmakers and distributors are already outraged by the spoilers or misleading implications carried in censor's warning notes. (One respondent told us that the censor's 'violence' warning on Birds of Passage dissuaded friends who would have enjoyed the film from seeing it.) We will be working closely with film suppliers, case by case, taking the censor's warnings into consideration when we have them, to settle on appropriate cautions.
Some of you were asking, not always nicely, for things we already provide.
"You cannot successfully book tix on your phone (check your analytics, how much of your traffic was mobile?). The site is very frankly, sh*t, on mobile." We checked and 47% of traffic was mobile. Maybe you were using Explorer, in which case you'd have encountered problems whatever your device.
"I'd like my wishlist to be retained as a reminder of films I still want to see."
"Sometimes it's difficult to choose a movie. Maybe there is a way to filter the options? Or show films by time and dates?"
"Make the ticketing digital. Showing your ticket on phone should be the way to go."
"Maybe a ten-trip discount would be good." It is good in Auckland, Masterton and Wellington (where it is automatic if you buy online). In Dunedin, Timaru and Christchurch our venues offer a five-trip pass.
"It would be nice to create a list that would notify you when a second screening (of a sold-out film) becomes available." You need to opt in to receive notifications.
"Every year I attempt to invite others to join me for films. How could you make it easier?" It is already easy: just share your wishlist.
Some were asking for things we wish we had the power to provide.
"I would really appreciate some kind of discount/benefit to use public transport."
"Ban large hair dos."
"The movies should come back to a dedicated movie theatre so we can see the ones we couldn't fit into our schedule and also revisit the ones we loved."
"If there's an algorithm to allow it, it would be awesome to have a short row (kids) and a giants row, alternating." Obviously contributed by a giant.
"Would be good if it overlapped completely with the school holidays." NZIFF opens in different cities on successive weekends between July and September. Lining up our venues to achieve this is a logistical challenge every year. We'd rarely have the flexibility to stipulate school holiday dates, even if we wanted to.
"Parking needs to be more thought out for the Festival and costs reduced." (Wellington)
"Get the programme out earlier." We could achieve that by forgoing all the new films from Cannes – and several of the new films from New Zealand too. Six of our most attended ten films this year were secured in the week before our print deadline.
"Why do I have to search for trailers? There should be trailers for every film on the website." We'd like that too. When films are as new as many of those we programme, the trailer may still be a work in progress. Many a sales agent, producer or distributor can testify that we're on their case when it comes to the late delivery of promotional material.
"Bring back the Paramount!"
Some pictured us just the way we like to picture ourselves.
To reframe the floral metaphor of this year's poster art, we received a gratifying number of bouquets this year. Here are four that really touched us where we'd like to shine.
"The Civic Theatre screening of The General was fantastic and will be a favourite memory for years to come. The live APO performance was superb. The audience were happy and the introduction address allowed time for late comers to be seated. A real treat to once again enjoy this unique iconic treasure of a venue. The staff were excellent too. Top marks all round."
"You bring a wonderful world to us in Taranaki and stimulate great thought and conversations. Thank you."
"You not only have the best brochure but the best website of ANY film festival I've attended."
"Another killer line-up, team. Every year I am stunned that you put together a programme so rich and varied that, even with unlimited free time available, I could not possibly see everything of interest. Keep spoiling us. Viva cinema!"
Thank you to everyone who took the time to contribute to our annual survey. See you at the movies soon.
– Bill Gosden and the NZIFF team, October 2018