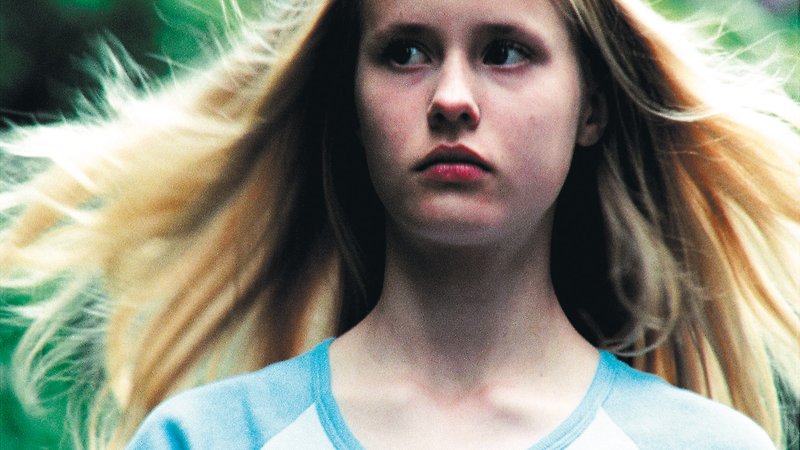 Love Is a Treasure
2002
Rakkaus on aarre
Filmmaker and installation artist Eija-Liisa Ahtila gets right inside the private manias of five women in her striking short feature Love Is a Treasure. These vivid, persuasive visualisations of psychoses exotic and prosaic are based on interviews with women struggling with mental illness. In this film, mental illness is not a medical condition or a social problem; it's the surreal, enveloping parallel universe into which we're plunged.
Love Is a Treasure allows us to perceive the 'real' world beyond the artificial walls, and to speculate on causes – there are common threads of familial stress and global anxiety, for example – but the focus is more on shared spectacle than on diagnosis. What is likely to be most striking for the viewer about this series of eccentric vignettes is how easy it is to identify with one or more of their expressions of madness.
Each episode takes the form of a disturbed monologue, performed with bracing commitment by Ahtila's five actresses, and brilliantly illustrated by the director. In each case there's a grounding in everyday detail – almost all of those psychoses are conceived on a domestic scale – that makes the unexpected left turns of logic all the more disorientating. In 'Underworld', an inmate devises intricate strategies of concealment from potential intruders. In 'Ground Control', a sound sensitive young girl acts as the contact for a race of aliens patrolling the planet. In 'Bridge', a mother's world becomes so unstable she must advance on all fours.
The fourth episode, 'Wind', concerns an angry young woman who fashions a mysterious indoor wind as the alibi for her periodic (and wonderfully matter-of-fact) destructive rages. In the final espisode, 'House', a woman finds that the walls of her house have ceased to function properly, as inside and outside become distressingly muddled. As the situation becomes more acute, she finds herself hearing a different world from the one she can see. It what is probably the film's eeriest image, she solves the problem by shutting out the real world entirely and cocooning herself in the delusional one. — Andrew Langridge
"Just as her work occupies a shifting space between film and art, her fragmented narratives and hyper-real imagery collapse the distinctions between exterior and interior, introspection and projection, dreaming and waking, madness and sanity, nature and civilization. Her lyricism derives, in part, from the primeval Finnish landscape, as does her sense that the world is threatening and beyond our control." — Amy Taubin, Film Comment