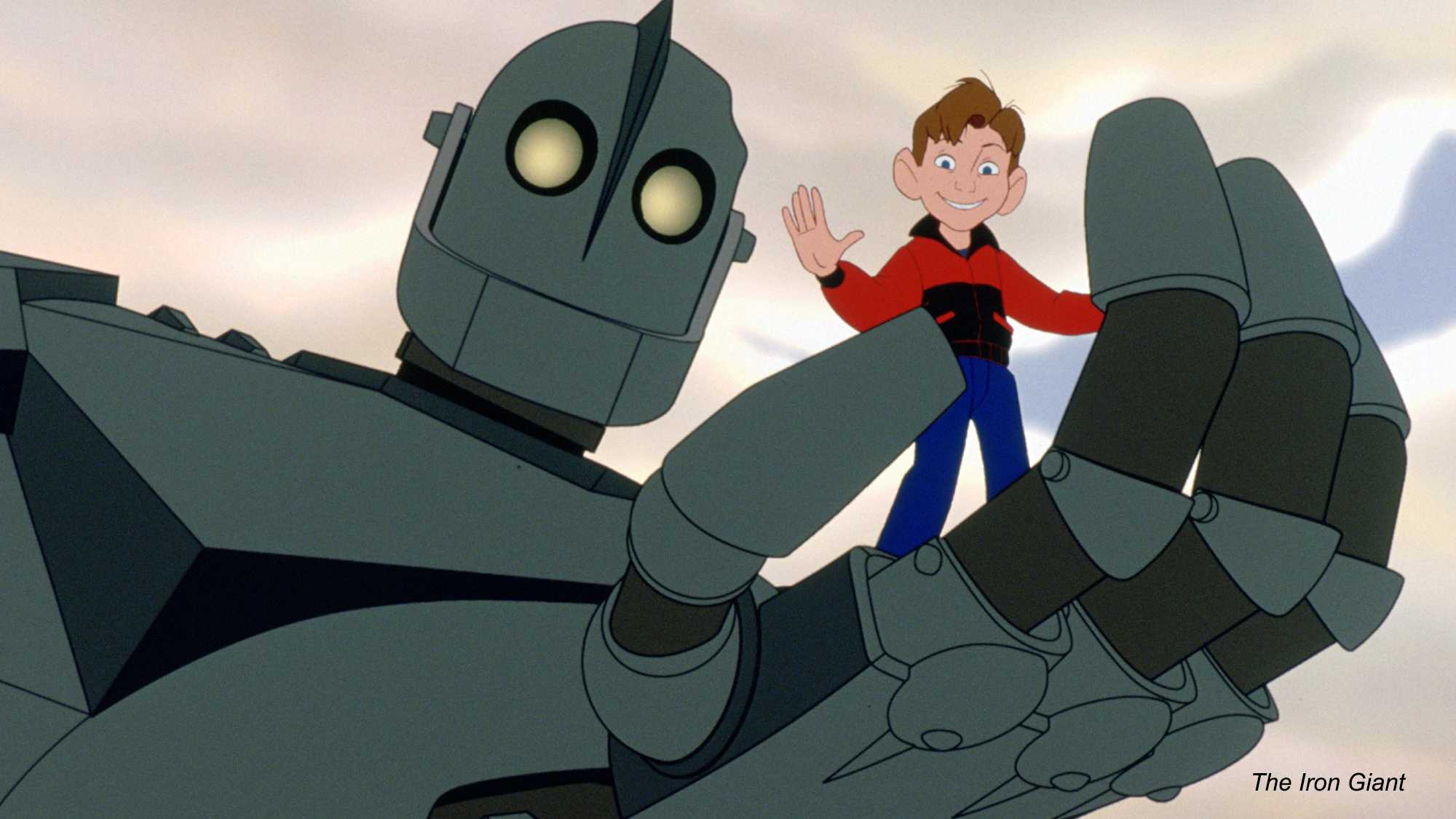 The Iron Giant
1999
Signature Edition
In a small American town at the height of the Cold War in the 50s, a gigantic extraterrestrial robot with an appetite for cars, railroad tracks and TV antennas crash-lands near the home of nine-year-old Hogarth Hughes. Befriending the enormous visitor, Hogarth tries frantically to keep his new pal's existence a secret from both his mother and a paranoid government agent.
Based on a children's book by Ted Hughes, this all-ages sci-fi from animator Brad Bird (The Incredibles, Ratatouille) has amassed a lot of love since its release in 1999. Hughes' book addresses some big questions – can a machine have a soul? – and the film's anti-gun agenda is so expertly dramatized that certain right-wing commentators consider it downright treason. Loaded with discussion points, The Iron Giant always remains at heart a movie about an excitable little boy and the biggest toy any child could wish for.
Two new scenes have been added for this spectacular 2015 "Signature Edition".
"The director Brad Bird fills the CinemaScope screen with wit and beauty in this modern fairy tale… A master class in the use of scale and perspective — and in its power to open up a viewer's heart and mind." — Michael Sragow, New Yorker