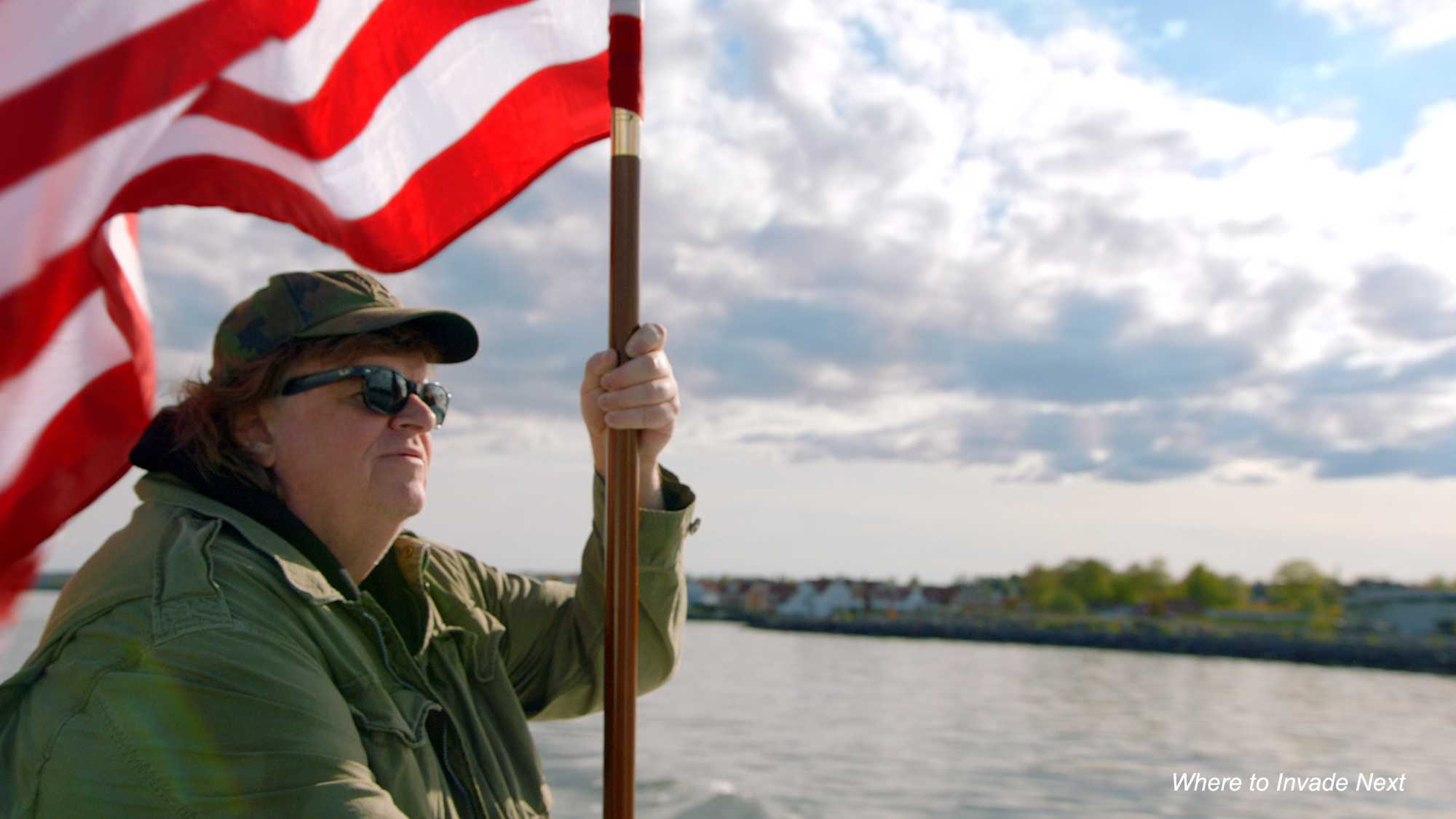 Where to Invade Next
2015
Michael Moore, still the baseball-hatted scourge of corporate America, is back with his first film in six years – and his funniest and most optimistic ever. The invasion promised in the title is a total ruse: he crosses Europe, Scandinavia and the Middle East to reconnoitre social welfare programmes that might usefully be plundered for export to the US, or to any other bastion of free market ideology.
Adopting the posture of an incredulous free marketer himself, he elicits highly amusing responses from the contented beneficiaries of government intervention in numerous… er, nanny states. A super-fit Italian couple proclaim the benefits of six weeks of paid vacation and five months maternity leave. Their boss concurs. French public-school kids learn about nutrition, lunch on lamb skewers and tomato salads and say yuck to Coke and ketchup. Portuguese cops say a sardonic não to the war on drugs. Elsewhere successful approaches to crime and punishment, women's rights, defence budgets and school homework are expounded to the marauding Moore.
Such a hand-picked round-up of patently sane interview subjects is more than enough to make Moore's parade of Good Examples a buoyant experience for any progressive spirit.
"Provocative, hilariously funny... Instead of pointing out our flaws, he imagines our possibilities. And instead of wallowing in fear and panic, he offers practical ideas for productive change." — Sophia A. McClennen, Salon