New Zealand's Best Jury Announced
Thursday 20 July 2017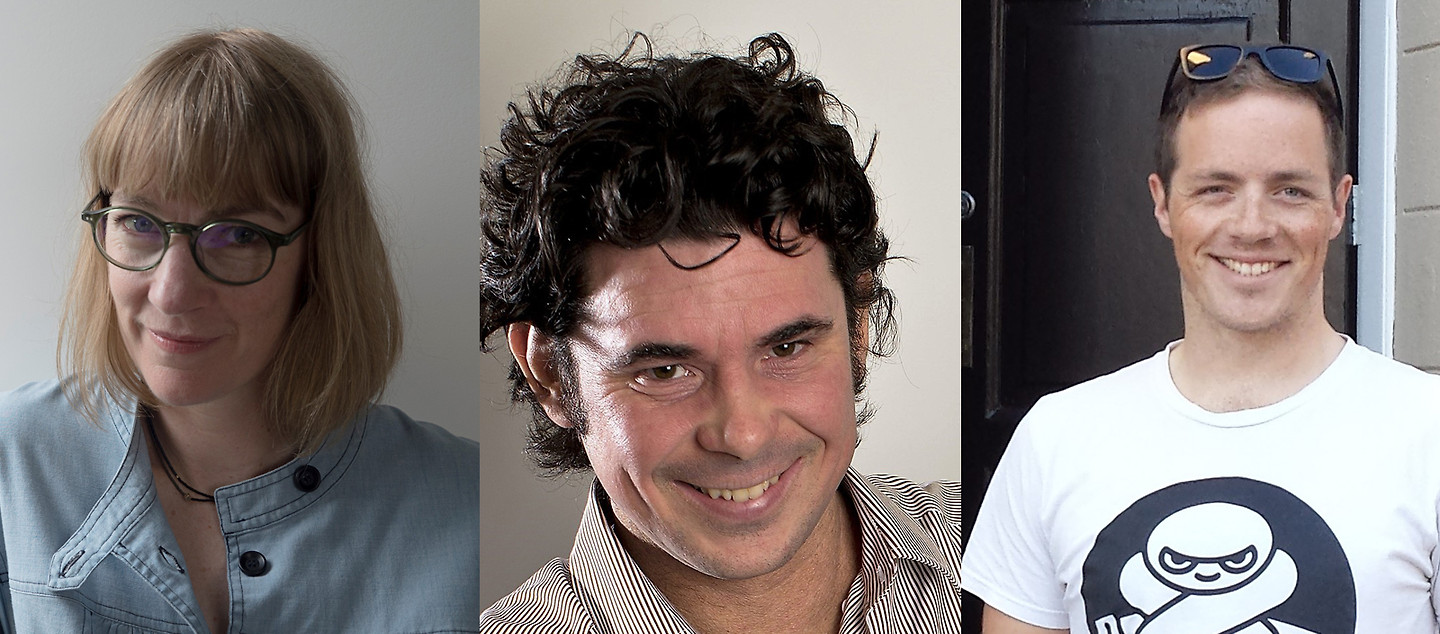 We are pleased to confirm Armagan Ballantyne and Toby Manhire as jury members for our New Zealand's Best Short Film Competition.
Armagan Ballantyne and Toby Manhire will join Andrew Cozens, representative for Madman Entertainment, to judge six short films selected by Gaylene Preston, at a public screening of New Zealand's Best 2017 on Saturday 29 July in Auckland.
The jury will select the winner of the $5,000 Madman Entertainment Jury Prize, while a $3,000 Wallace Friends of the Civic Award will be awarded by donors the Wallace Foundation and Wallace Media Ltd, to the film or contributor to a film they deem to merit special recognition.
The winners will be announced during the closing weekend of the Auckland leg of NZIFF. The six finalists are Do No Harm (dir: Roseanne Liang), Laundry (dir: Becs Arahanga), Thicket (dir: Julian Vares), Untitled Groping Revenge Fairytale (dir: Catherine Bisley), Waiting (dir: Amberley Jo Aumua), and The Dregs (dir: Matt Campbell).
Guest selector Gaylene Preston selected the six finalists from a shortlist of 12. Festival programmers Bill Gosden and Michael McDonnell viewed 83 entries to prepare the shortlist.
New Zealand's Best competition also includes an Audience award. Audiences in Auckland and Wellington will be asked to vote for their favourite, with the winner taking home 25% of the box office from the Festival screenings in the four main centres.

About Armagan Ballantyne
Armagan studied filmmaking in Prague, where she directed her first short film Whistle She Rolls (In Competition, Venice Film Festival).
She attended the Sundance Lab with her feature film The Strength of Water, which screened in competition at the Berlin Film Festival, Rotterdam Film Festival and Asia Pacific Screen Awards.
For the Human Rights Commission she directed a short film for Art for the World. In 2016 she collaborated on Ngā Hau, a large audio visual installation for the Wellington Museum.
Armagan has recently returned from Iran where she served on the Jury of the International Film Festival for Children and Youth.

About Toby Manhire
Toby Manhire is senior editor at the Spinoff website and a columnist for RNZ and the NZ Herald. He was a writer and editor at The Guardian in London from 2000-2010.

About Andrew Cozens
Andrew Cozens has been working in the film industry since 2010, and for the last three years in the Madman NZ Theatrical team as Marketing & Sales Executive. During that period Andrew has worked on the release of over 100 feature films across all genres – from local hit Hunt for the Wilderpeople, feature documentaries Le Ride and The First Monday in May; and the anime sensation Your Name. He's currently working on the release of The Trip to Spain and Celebrate Studio Ghibli. Prior to Madman, Andrew graduated from the University of Auckland with a Bachelor of Arts in Film and English.
New Zealand films at NZIFF are proudly supported by Resene.