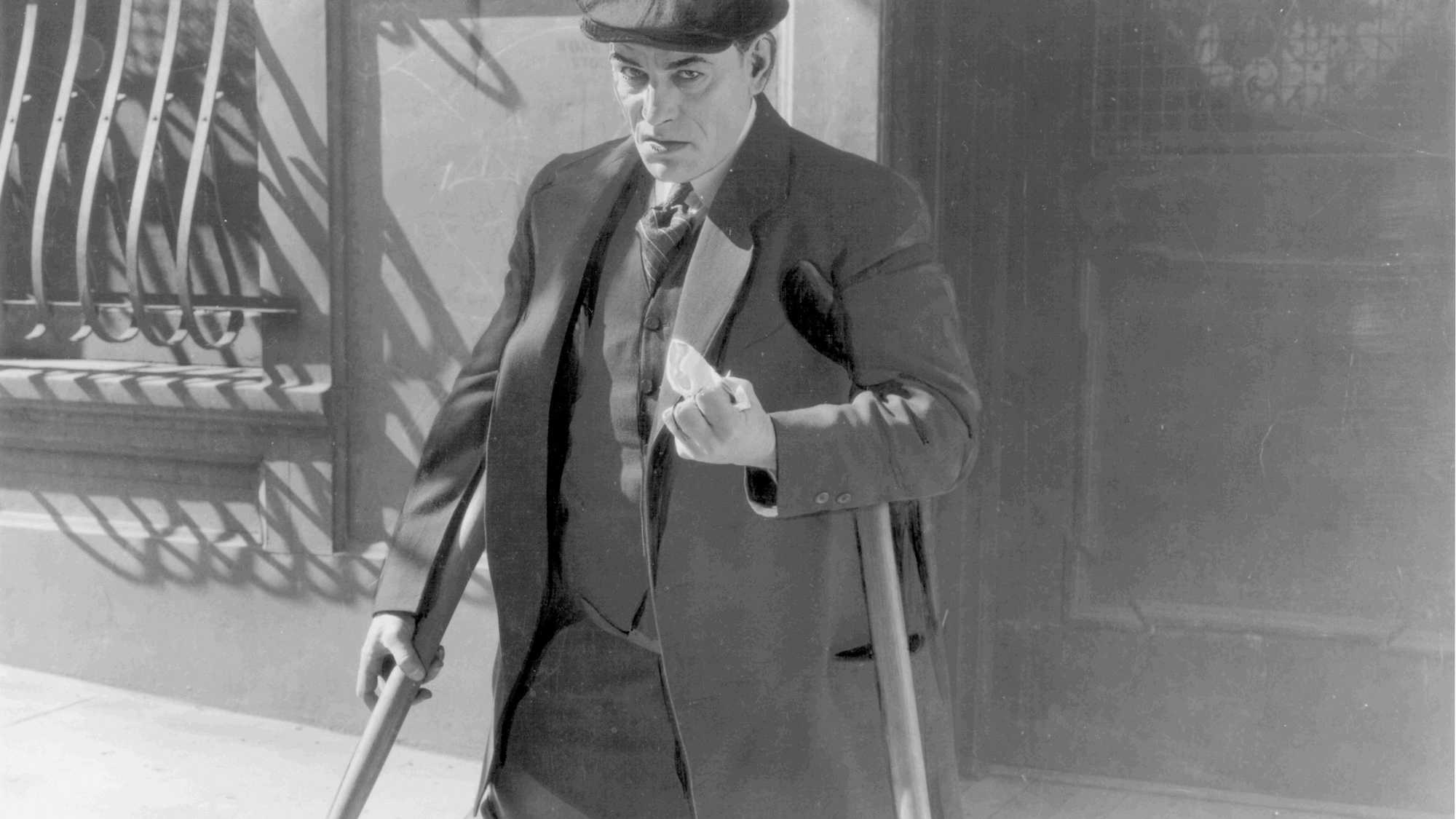 Lon Chaney: A Thousand Faces
2000
Lon Chaney is a star of the silent screen whose reputation precedes him but whose actual movies trail some distance behind. Film buffs are likely to be familiar with his title roles in the extravaganzas The Hunchback of Notre Dame and The Phantom of the Opera but are unlikely to have seen any of his dozens of other memorable grotesques.
With this documentary, Kevin Brownlow continues his venerable series of films rediscovering the silent era. Decades on from his pioneering Hollywood series, most of Chaney's contemporaries have vanished as well, so we are treated to the uncommon perspectives of ordinary 20s filmgoers (including Ray Bradbury, who notes that his first intimations of mortality were Chaney-realted) and the descendants of key figures. Elsewhere, the great and good (Orson Welles, Jackie Coogan) are enlisted from beyond the grave to attest to Lon's particular skills.
All told, we end up with a portrait at several degrees of separation, and this is not inappropriate to the subject. In some respects, the actor's signature mode was self-effacement. At the height of his fame, he could ride a streetcar incognito as an aged Chinese laundryman. He could send publicity stills to his friends and challenge them to guess which character was him. Chaney was pathologically publicity-shy, and once he became a star, the personal story practically dries up and we follow instead his protean visage through a gallery of diverse roles.
Chaney's early life is better documented, however, and so rich in melodramatic potential as to make his giddiest films seem positively sober by comparison. The son of deaf-mute parents, he developed an early interest in theatre and married a singer whose career soon outstripped his own. Their son, 'Wolfman' Lon Chaney Jr, relates the astounding story of his own birth, death and resurrection. Tabloids document the spectacular suicide attempt of first wife Cleva Chaney, the scandal which drove her husband off the legitimate stage and into the underworld of motion pictures.
What there is of the personal story is fascinating, but the real thrill of this documentary is the opportunity to see fragments of so many obscure films and extraordinary performances. You may leave the film wishing to see the Phantom or the Hunchback again, but you're more likely to discover a craving for such marvellously deranged films as The Unknown (Look Ma, no hands), The Penalty (Look Ma, no legs), He Who Gets Slapped (no skin) or West of Zanzibar (no shame). — Andrew Langridge