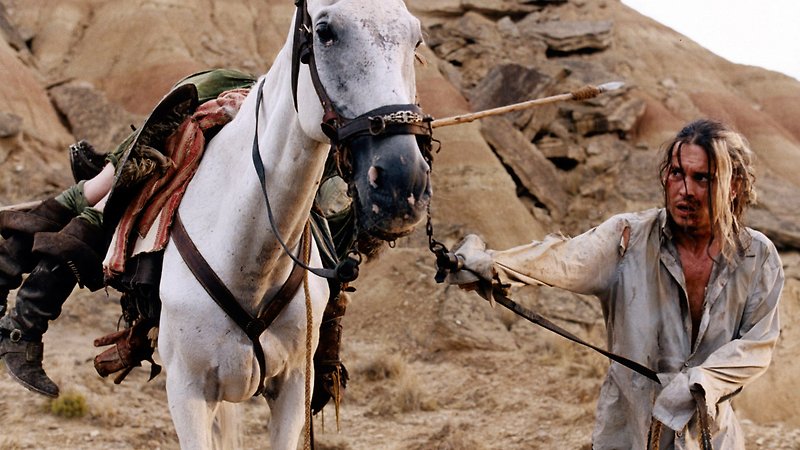 Terry Gilliam has long espoused the theory that the production of his films always echoes the stories he's making – from the battling bureaucracy over Brazil, to losing touch with reality in the making of Twelve Monkeys. The fulfilment of the prophecy is detailed in this behind-the-scenes documentary of the production of his long cherished adaptation of Don Quixote. What was to be the 'making of' The Man Who Killed Don Quixote becomes an 'un-making of', as an already shaky, under-financed production is assailed in its first days of shooting by a freak deluge, NATO flight paths and, finally, the illness of its septuagenarian star.
With fly-on-the-wall access, the film captures the chaos and creativity of pre-production: the worries and roles of the various key crew including Australian first assistant director Phil Patterson who fights the hardest to make it all work, through the runaway train of the shoot. We see just how easily it can go off the rails.
For those longing of a new Gilliam work (and he is, at last, in production again, on The Brothers Grimm), there are tantalising glimpses of the film we may never see completed – every frame unmistakably his own. Gilliam and Grisoni read from the script over animated storyboards, and there is the footage shot in those first days. The delight and despair of filmmaking can be read on Gilliam's face – the former as the first footage is projected, his gleeful cackle ringing out – to the later as he watches, grim-faced the last of it, only a few days later, when it's clear that shooting will not continue.
As René Cleitman, the producer of the film, says as he addresses a crew waiting for news of the fate of the project: 'We are reminded once again of the fragility of the human being, and the fragility of the cinema.' — Jonathan King