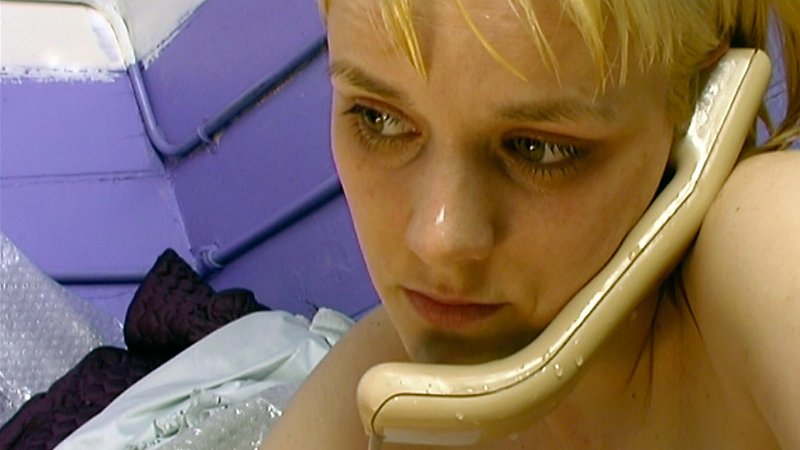 Why Can't I Stop This Uncontrollable Dancing?
2003
Campbell Walker's closely observed account of a young woman dealing ambiguously with phone harassment from a former boyfriend, Why Can't I Stop This Uncontrollable Dancing? is virtually a pas de deux for camera and actress. Nia Robyn, best known for her work in Walker's previous feature Uncomfortable Comfortable, possesses an uncanny, active intelligence on screen. The play of thought and feeling on her alert, fine-featured face commands the camera in an entirely naturalistic fashion. Here she suggests inner resources to match and reward Walker's relentless scrutiny. Watching, for example, as she listens, hungover, to a series of drunken messages left the night before, you might feel you share every sensation of her amazement and dismay.
Shot over five days in 1999, involving several more characters than made the final cut, the film was created in a no-budget environment so loose and improvisational, urban legend has it, that the actors at one stage locked out the film crew in order to continue their mutual exploration in private. It's no surprise that the camera style verges on documentary. Walker, who has worked on other people's films (several of them in the Festival) during the three years he's taken to become an editor and locate the heart of fiction in the hours of improvised footage. — BG
I'm always most interested in making films that are about the way people interact and about the way people can't interact properly. It would be arrogant indeed to presume that this is something I'm an expert on, and if I was I probably wouldn't care enough to make a film about it. It's not as simple or as glib as saying 'the point is the process', but to a very large extent, the point is only sufficiently interesting or complex if it is achieved as part of the process, and for that to take place in a film that I make, I usually need not to have a clear idea of how I'm going to get there before I do.
This was especially the case with Dancing. This film was improvised to an almost ridiculous degree – not only did we not plan events. I wouldn't even let the actors know what they were going to do. They would have to create a whole interaction between themselves with almost no help from me. — Campbell Walker